Books by this Author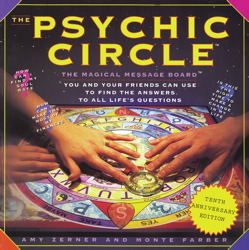 Enter the realm where reality and mystery merge with The Psychic Circle™'s Magical Message Board™ and Companion Book.

Open this box and embark upon a journey into yourself and beyond. Inside is all you will need to be thoroughly delighted the next time you and your "psychic circle" of friends get together for an evening of fun, surprises -- and magical messages! The Magical Message Board$#153; and companion book are always ready to be consulted for problem-solving, decision-making,...